Sustainability, Safety and Product Integrity
Sustainability
At Star Lubricants, we understand that successful companies are those that see business objectives and sustainability objectives as interlinked. Balancing economic growth, social development and environmental protection are key to being a responsible part of the communities where we operate.
One way Star Lubricants aims to address the challenge of sustainability is through advanced Mobil branded lubricants and oil-related services. As well as meeting high performance standards, Mobil synthetic automotive lubricants help by improving fuel efficiency compared to their mineral oil equivalents.
Please always refer to the relevant Product Data Sheet of these Mobil synthetic lubricants.
Mobil branded synthetic industrial lubricants last longer compared to their mineral oil equivalents before needing changing, and extend the working life of our customers' equipment, meaning potential equipment cost savings and less oil and lubricant wastage.
Product Integrity
Exxon Mobil Lubricants and Specialities (L&S) recognizes that product integrity and customer satisfaction are of primary importance to its success. Its absolute commitment to Product Integrity means the proactive management of the following areas over the full life cycle of its entire Mobil product lines: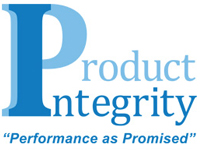 Consistency, Quality and Performance of Mobil products
The way Mobil products are represented in the market
Compliance of Mobil products with Market Regulation
As an authorised distributor of Mobil lubricants, Star Lubricants recognises ExxonMobil L&S' product integrity standards and as such has established standards to help ensure product integrity throughout our own operations and systems too, including the implementation of the ExxonMobil Distributor Product Integrity Management (DPIM) System.
Safety
Star Lubricants is committed to conducting business in a manner that protects the safety, security and health of employees, those involved with operations, customers and the public. We set a very high priority on Safety, Security, Health and Environmental (SSH&E) performance for everyone in the workplace.
ExxonMobil provide Product Safety and Stewardship information for those who transport, use and dispose of Mobil products. The internet-based Material Safety Datasheets (MSDS) include appropriate uses, potential health and environmental information, personal protection and exposure controls, first aid measures and disposal considerations, and customers should always refer to this online database for the very latest Mobil lubricants safety information.
ExxonMobil provide Product Datasheets (PDS) which are available as a product information reference for each Mobil lubricant.