Passion for Performance for over 20 years
Star Lubricants has over 20 years experience in distributing engine and industrial lubricants backed up by a reputation for delivering quality products and consumer satisfaction. We operate from our 7 facilities comprising over 3000 m² of warehousing space and this enables us to offer fast and efficient deliveries of both bulk or packed Mobil oils and greases. The facilities are located in Bucharest, Cluj-Napoca, Timisoara, Iasi, Brasov, Craiova and Braila. From these seven locations we deliver everywhere in Romania. We also operate a show-room type lubricant retail shop at our headquarters and since 2009 you can find us in an Auchan near you. Please contact us.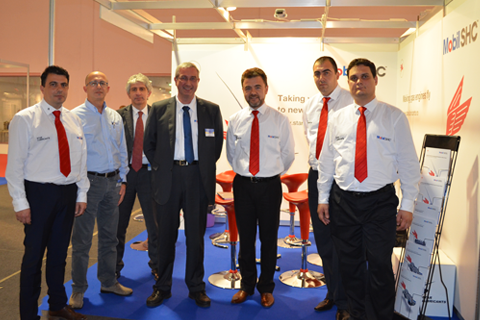 Mobil Lubricants Distributor Product Integrity Manual (DPIM)
The ExxonMobil Distributor Product Integrity Manual (DPIM) system is used by ExxonMobil Strategic Distributors across the world as the minimum requirements and guidelines in its own practices, documented procedures and processes in handling products manufactured by ExxonMobil. It includes packaged product receiving, storage and shipping of all L&S products, finished lubricant bulk product receiving, storage and shipping, finished product packaging from bulk and repackaging from one container to another.
As a Strategic Distributor Star Lubricants upholds Mobil Lubricants Distributor Product Integrity and periodically holds internal self-asessments as well as is externally asessed for compliance by ExxonMobil. We are pleased to report that this year as well all our warehouses proved fully compliant.
Quality and Environmental Management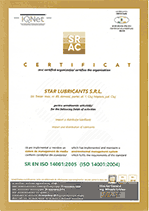 The ISO 9000 family of standards relates to quality management systems and is designed to help organizations ensure they meet the needs of customers and other stakeholders. We have implemented and have adhered to ISO 9001:2000 starting with year 2005. And since environmental responsability and sustainability are of special importance to us, we have also obtained certification in ISO 14000 environmental management. These set of standards help us provide you with quality service while continually minimizing our impact on the environment and ensuring full compliance with all government regulations.